3
reasons
to choose our shop

Worlwide delivery
Worlwide delivery

1 year
warranty

11 years
on the market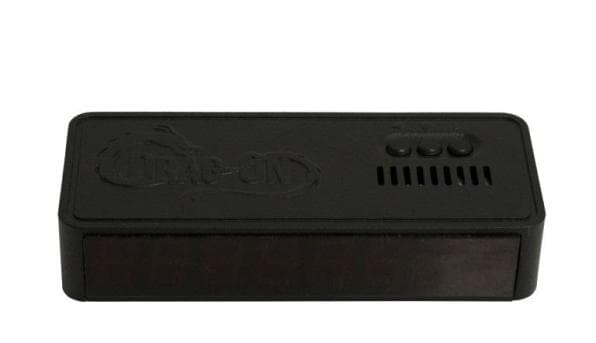 DragON 2 is an improved version of popular DragON device, used for speed measurements and data logging in drag-racing. It was born on the streets by two car enthusiasts.
DragON 2 comes with many useful features intended for you to use it out of the box with striking efficiency. It can do almost every measurement found on the dragstrip and is equipped with 10Hz Ublox GPS chip and improved math for industry standard accuracy.
DragON 2 provides acccuracy within 1 tenth of a second and ± 0.1 sec deviation from professional drag equipment in normal conditions. It uses sattelite tracking to pinpoint your location 10 times a second and gives sharp results on any open road, where sky is visible and not obstructed by excessive trees, bridges, wires or harsh meteorological conditions like heavy rain or snow. That is — any normal conditions will do.
WHAT IT CAN DO FOR YOU
DragON 2 can measure the following:
0–100 kmph time
1/4, 1/8, 1/2, 1 mile times and trap speeds
100–200 kmph time
0–300 kmph time
Braking time, for instance 100–0 kmph
Specific breaking time, for instance 150–30 kmph
Rollout time can be turned on/off for any measurement separately.
And many more.
Maximum time measured is 99.9 sec, maximum speed measured — 360 kmph.
The deviced is clocked to 0–100, 100–200 kmph, ¼ mile times out of the box, but you can engage other measurements using any smartphone or even laptop, OS is not relevant. Just connect to «DragON» wifi hotspot, open browser and type 192.168.1.1 — you're in. See history and fine-tune measurements and use other options we stashed within this device for you. These include sound, screen brightness, etc. You can also see speeds and times with 10 kmph increment — e.g. 0–10 0–20 0–30 or any other increment you like — it's all in the options to choose, if you feel hardcore.
It can also log data in txt format if equipped with microSD card. Up to 32GB cards are supported.
Gallery (9)
User comments Cackle