3
reasons
to choose our shop

Worlwide delivery
Worlwide delivery

1 year
warranty

11 years
on the market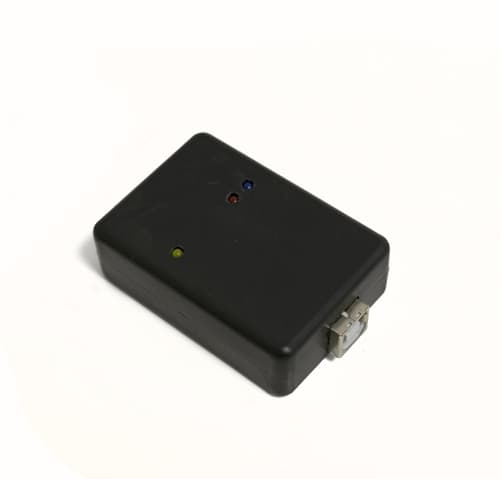 MAC/MPC/SPC by Autokey is designed for working with 3-bit built-in 5ххх and 7ххх microcontrollers by Freescale Semiconductor. These processors are used in modern AirBag control units of FORD, KIA, CHEVROLET, HONDA vehicles as well as in ECUs of MERCEDES, CHEVROLET, FORD, etc vehicles. There is a free add-on to the software for Infeneon XCxxx processors.
The programming tool is made using modern technologies and has a light compact casing equipped with a USB port to connect to a PC. The main Flash memory and SHADOW units of the supported processors are read, deleted and written separately. JTAG signal voltage is selected between 3V and 5V automatically when selecting the processor. 5V power (USB port current limitation is 500mA) is supplied to the external connector for powering AirBag unit. The power is switched off automatically after every procedure. Separate powering of the unit itself is needed for processors with 3V JTAG.
List of supported devices
Freescale processors
MPC 5510
MPC 5554
MPC5565
MPC5566
MPC/SPC 5602
MPC/SPC 5603
MPC/SPC 5604
MPC/SPC 5605
MPC/SPC 5606
MPC/SPC 5607
MPC5668
SPC560B4
SPC560C4
SPC560P44
SPC560P50
MAC7241
MAC7242
Infeneon processors
XC2060N — 40 °F
XC2336B — 24 °F, 40 °F
XC2361A, XC2363A, XC2364A, XC2365A — 56 °F, 72 °F, 104 °F
XC2361B, XC2363B, XC2364B, XC2365B — 24 °F, 40 °F
XC2361E, XC2363E, XC2364E, XC2365E — 72 °F, 104 °F, 136 °F
Attention: Possible work with Infineon processors is viewed as a free of charge addition. There is no technical support for these processors. You can do all the operations with microcontrollers at your own risk.
We can ship it from the developer but you need to pay for the delivery twice, should the order contain anything else beside the tool.
User comments Cackle