3
reasons
to choose our shop

Worlwide delivery
Worlwide delivery

1 year
warranty

11 years
on the market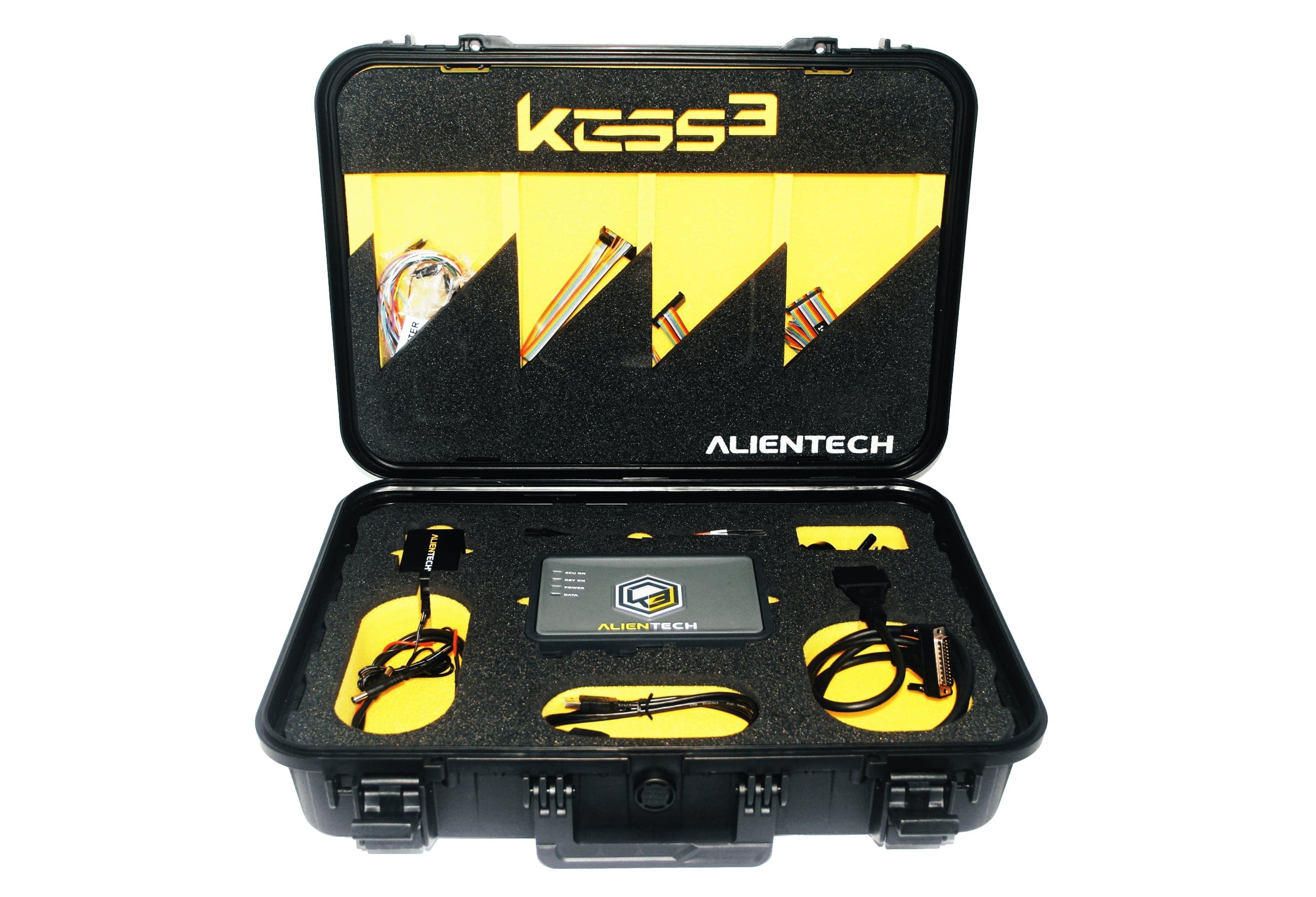 Alientech KESS3 Slave
Item no.:
11K3000
Contents of delivery
KESS3
USB cable
The new generation OBD cable
1400SWALIM power supply
144300TALI Cable
144300KBNC Cable
144300KTER Pack
144300T104 Rainbow Cable IDC 26-10
144300T105 Rainbow Cable IDC 26-16
144300T106 Rainbow Cable IDC 26-26
Basic equipment
Alientech KESS3 Slave —
654
$
+ Add
Status: In stock
KESS3 Slave is the new Alientech ECU and TCU Programmer via OBD, Bench and Boot Mode all in a single tool tied to KESS3 Master.
OBD — With the OBD mode, you can easily access all the ECU data through the diagnostic socket.
BENCH — With the Bench mode you can access the ECU data directly from the connector
BOOT — With Boot mode, with the engine control unit opened, you could connect directly to all the memories of ECU/TCU.
KESS3 advantages:
The most powerful microprocessor on the market. 7 times more powerful than the previous generation. Pure power that can execute your commands reliably, faster and more efficiently.
KESS3 automatically and instantly recognizes the right communication line, to work faster, using only an OBD cable. Ethernet, FlexRay, CAN Bus, K-Line, L-line, J1850, J1708
GPS, Accelerometer, Bluetooth, and Wi-Fi. All embedded in one platform
The renewed USB Full speed chip allows an up to 10x increase in the performance of importing and exporting files to and from the KESS3
Alientech added a new web infrastructure to the new KESS3, as a result, an Alientech cloud with improved speed and performance.
Licensing
When purchasing the device, at least one software protocol is required. The basic version cannot function without licenses and is not sold separately! Upon purchasing a protocol you will recieve software updates and free technical support and for a year. In the future, the subscription is renewed for an annual fee.
Trade-In
For all our customers who own a KESSv2 or K-TAG product we have created an trade-in program for your instruments. By choosing to replace KESSv2 and / or K-TAG, you will get a discount on the value of your new KESS3 configuration. You cna check the discount in your Alientech account.
User comments Cackle