3
reasons
to choose our shop

Worlwide delivery
Worlwide delivery

1 year
warranty

11 years
on the market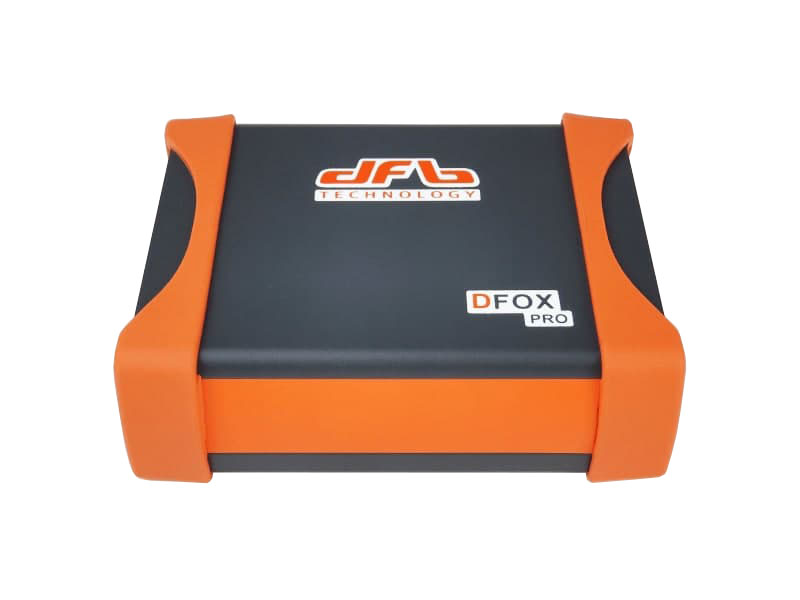 DFOX Slave
Item no.:
11D4000
Contents of delivery
DFOX tool
OBD cable for cars (orange)
OBD cable for trucks (blue)
Bench box V.2
Multifunction cable for bench / pinout / boot connections
Banana connector
Kit BDM adapters
Adapter for templates
Red / black cable for powering the ECU via Bosch adapters and template adapter
Flat gray cable for BDM
Long rainbow flat cable for JTAG for MPC and RENESAS processors
Short rainbow flat cable for NEC processor JTAG readings
Extensions for connections on board for Renesas boot
Dip-Sip connectors to be welded
Male jack adapter to power the tool via external battery (in case of need for control units that need high amperage)
Kit round faston adapters green
Kit square faston adapters black
Kit bench mode EDC7 blue
Kit electric components
Power supply 12V
Y cable
USB cable
Case for flat and BDM / JTAG boards
Portable tool case
+ Add
Status: Pre-order
DFOX allows serial communication with the Engine and Automatic transmission control units via the OBD diagnostic socket. It is a professional software for reading and programming the control units of:
Cars
Trucks
Motorbikes
Tractors
Boats

Additional TCU package available for Automatic Transmissions
It also allows communication in the following modes:
BDM and JTAG
BOOT Mode
BENCH Mode (or Service mode)
FULL SYSTEM via pinout
Compatible operating systems
:
Windows 7
Windows 8/8.1
Windows 10
Windows 11!
Minimum recommended requirements:
CPU > 2.5 GHz (Intel i5, i7)
RAM > 4GB
Subscribtion
This tool uses an annual subscription model for updates, support and online services. The first year is included, value 600–1200 euros, depending on tool configuration. It is not mandatory to renew the subscription each year, however, services which require subscription will not be available.
The subscription restarts from the month in which the customer decides to renew it.
If the customer postpones the renewal, they do not have to pay for the time in arrears. About half of the protocols still work without a subscription.
The price of the conversion from Slave to Master depends on the type of solution purchased.
User comments Cackle