3
reasons
to choose our shop

Worlwide delivery
Worlwide delivery

1 year
warranty

11 years
on the market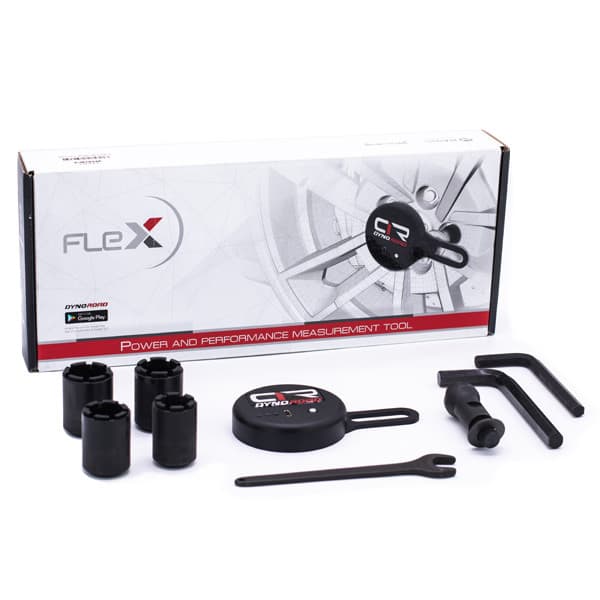 DynoRoad Car Test
Item no.:
11D3000
Contents of delivery
DynoRoad module
8mm allen key
10mm allen key
14mm spanner
4 pcs bolt attachment set - 17mm, 19mm, 21mm, 22mm
M12 threaded bolt
M10 screw & spring washer
Basic equipment
DynoRoad Car Test —
2 481
$
+ Add
Status: In stock
DynoRoad The Portable Car Dyno is a fast and easy road dynamometer for testing your vehicle's performance DynoRoad is an innovative mobile car dyno that measures power and torque in both electric and traditional vehicles via an app installed on your mobile device. This road dyno is so small and compact you can always have it with you and it can be installed on your car in just two minutes.
DynoRoad is a road test dyno that measures the power, torque, acceleration and other parameters of passenger cars and other traditional or electric vehicles. The device is equipped with a Bluetooth, WI-FI connection. The calibration and the measurement of engine parameters is monitored through a smartphone app. The device is characterized by a compact housing that can be carried with you on the go. Getting started with DynoRoad is as easy as mounting the car dyno on the vehicle's wheel, pressing the ON / OFF switch and connecting it to your mobile device.
DynoRoad's application software user interface is simple and intuitive, designed for anyone who knows how to use a mobile phone. The app helps you through the initial set-up of the car dyno and gives you clear and understandable options to accurately measure the horsepower and torque of your vehicle but you can also analyze and compare the results of these measurements.
Measure vehicle power in a real-life scenario
Customize your reports to your needs
Analyze your measurements
Compare your modification results
Gallery (4)
User comments Cackle