3
reasons
to choose our shop

Worlwide delivery
Worlwide delivery

1 year
warranty

11 years
on the market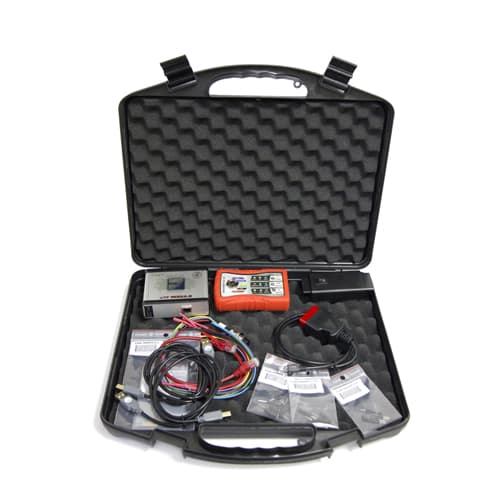 MAGPro2 X17 Master Kit
Item no.:
Contents of delivery
MAGPro2 x17 interface MASTER
MAGPro2 BOSCH Tricore unlock plugin
Breakbox v2 interface
Power Supply adapter 220v 4A
Universal cable for Breakbox v2
Connection Cable: OBD male to RJ45
USB 2.0 connection cable 1.8m
Connection Cable: RJ45 to RJ45
BMW Fxx Cable for MAGPro2 x17
Toyota K-Line OBD cable adapter
Challenger Clip
Adapter – cable to pin (5 x pcs)
Large round faston adapters
Large rectangular faston adapters
Set of BOOT resistances 33/100/1kOhm
MAGPro2 Suitcase
12 months free updates and Helpdesk access
Basic equipment
MAGPro2 X17 Master Kit —
0
$
+ Add
Status: Off-sale
MAGPro2 X17 tool is a solution for cars equipped with EDC16, EDC17, MED17, MED9, MEDV17, Marelli 6/8, Denso, Delphi and other state of the art ECUs.
The device supports CAN-bus (ISO 15765-4 & SAE-J2234), K-line (ISO 9141-2 & ISO 14230-4), TP2.0 and UDS protocols. In most cases checksum correction is done on the fly without an online connection. It includes a Breakbox interface with cables which allow operations on TRICORE & Nexus equipped ECUs by bootloader. Thanks to the accessories which can be added to the package, this procedure is made much easier and safer.
Additional services such as DPF-OFF, Immo OFF, Hot Start, AdBlue OFF, Swirl Flaps OFF, ECU Clone, ORI database, etc. are available for all master users of X17 tools. The tool is available in MASTER and SLAVE versions. For the first year the updates and support are included in the sale price.
ECUTools is a Magic Motorsport official dealer.
Gallery (12)
User comments Cackle