3
reasons
to choose our shop

Worlwide delivery
Worlwide delivery

1 year
warranty

11 years
on the market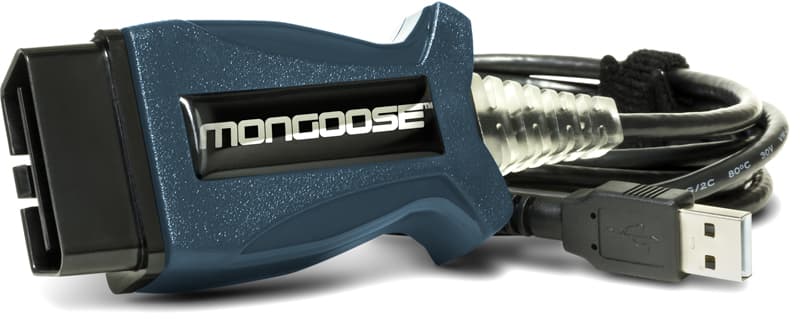 Mongoose-Plus Ford 2
Item no.:
23M1000
Contents of delivery
J2534 Toolbox software available for download from the manufacturer's website
Mongoose Pro GM diagnostic interface with USB (blue casing)
Basic equipment
Mongoose-Plus Ford 2 —
576
$
+ Add
Status: Pre-order
MongoosePro Ford 2 is a low-cost, high-performance reprogramming vehicle interface for Ford vehicles. It has been test for use with Ford. It has been validated and approved by Ford for use with Motorcraft Ford Module programming software including All module flash programming, PATS key programming, and basic diagnostics functions.
Supports all 1996 to current Ford vehicles
Validated and approved by Ford for module programming (FMP)
Reprogram most Ford ECM's using the FMP reprogramming application
Perform PATS Security Key functions
User comments Cackle