3
reasons
to choose our shop

Worlwide delivery
Worlwide delivery

1 year
warranty

11 years
on the market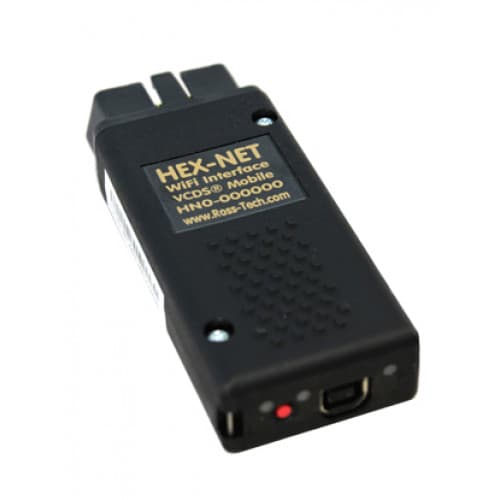 The HEX-NET Pro WiFi Interface communicates with VCDS by wireless WiFi or by wired USB, turning a Windows PC into a factory level diagnostic tool for VW, Audi, Seat or Skoda automobiles. Also, at no additional cost, embedded in the HEX-NET is our new VCDS-Mobile software which enables most smart devices with WiFi and a web browser to perform VCDS like diagnostics on non-PC devices.
Features:
plugs directly into 1996 through current model year cars;
works with all diagnostic-capable VW/Audi cars, even the latest models which require a direct CAN connection and use the UDS/ODX protocol;
acts as a «dongle» — Activation for the full-function version of VCDS and for VCDS-Mobile is built in;
uses the HEX-NET with VCDS on a Windows PC or with VCDS-Mobile on almost any smart device, no activation codes required.
Compatible with:
Microsoft Windows versions from XP through the current Windows 10;
Apple iPad, iPhone, etc.;
Most Android phones and tablets Blackberry Z10, Q10, etc.;
Microsoft Surface & Windows Phone;
KindleFire, etc.
Gallery (6)
User comments Cackle