3
reasons
to choose our shop

Worlwide delivery
Worlwide delivery

1 year
warranty

11 years
on the market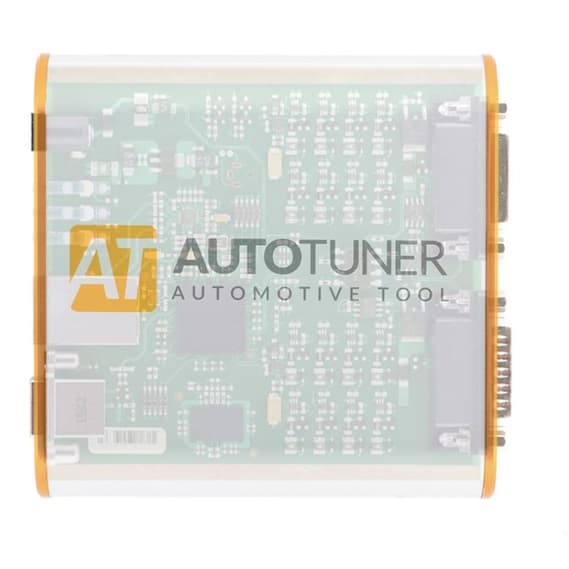 Autotuner Tool Master
Item no.:
11A1000
Contents of delivery
Tool
OBD cable
Boot cable
Universal cable + Universal box
Probe Positioner + testprobe and cable
Probe
BGA MCU Hook
USB key with drivers
Power Adapter
Carrying case
Basic equipment
Autotuner Tool Master —
5 327
$
+ Add
Status: In stock
Autotuner is a universal tool able to read information from most ECUs and microcontrollers available on the market in boot Tricore Infineon (BSL) or via the OBD diagnostic socket. It is delivered with all the required accessories for both BSL and OBD in a dedicated package. More than 3500 control units is supported at this moment!
The Autotuner developers have considerable experience in microprocessor programming and automobile electronics as well as practical knowledge of chip tuning. This experience allows the Autotuner team to make solutions satisfying any demand. The hardware and software have been designed by the team exclusively, that is why they provide excellent technical support and release regular updates. Thanks to the modern high performance components (Cortex m4 CPU) used in the tool and the ECU communication optimization, Autotuner provides fastest possible reading of flash and eeprom.
The Autotuner software is regularly updated and has user friendly interface as well as the help section where you can find step-by-step instructions on how to connect to the ECU. The Autotuner special feature — no subscription! It allows to calculate its payback period. You can always be sure that your tool is up to date as new vehicles are added to the car list.
The software updates are released every month. Autotuner is one of the first companies that managed to add the support for the newest ECUs: Bosch MG1 (Ford), Continental SID208 (PSA), Bosch EDC17 & MEVD17 (BMW Exx and Fxx), including by-passing the protection with the help of CVN and flash counter as well as other popular Bosch, Siemens, Continental ECUs. Autotuner is available in Master and Slave versions. The file encryption and decryption process is handled by the tool. It can also be done automatically via the online decryption API.
Minimum System Requirements
PC or laptop with Intel Pentium III/Athlon 1GHz CPU or newer;
512Mb of RAM; 2 Gb available hard disk space;
Microsoft Windows Vista / 7 / 8 / 10 (32 or 64 bits);
One available USB 2.0 port; Internet connection, 1 Mbps;
Screen resolution not less than 1366×768.
The software is not compatible with virtual machines.
Gallery (21)
DSG Bench Cables Kit
Item no.:
11A1/03
Complete cables kit to read DSG gearboxes on the bench. Supported models: VL381, DL382, DQ200, DQ250, DQ500, DL501. External 12V power adapter required.
Hide -
Show +
User comments Cackle