3
reasons
to choose our shop

Worlwide delivery
Worlwide delivery

1 year
warranty

11 years
on the market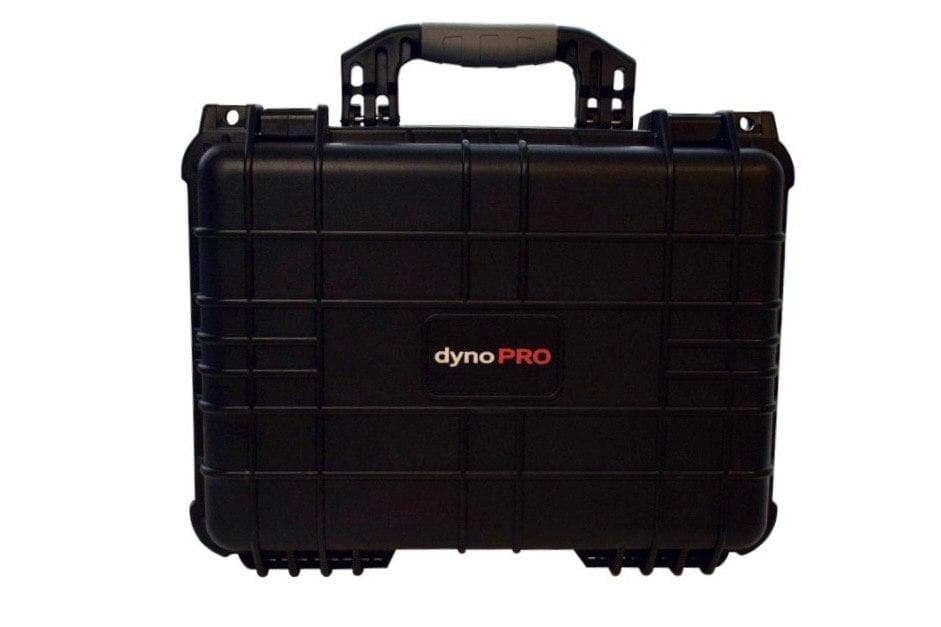 DynoPRO Road Dyno
Item no.:
Contents of delivery
Tablet (with DynoPRO application) in a protective housing, charger, adapter.
Dyno probe - mounted on the vehicle wheel.
OBD2 probe
Accessory kit for fixing Dyno probes - 17 mm, 19 mm, 21 mm, 22 mm. Set screw
M12 for fixing Dyno probes and M10 screw with spring washer
8 mm, 10 mm Allen key and 14 mm wrench
Basic equipment
DynoPRO Road Dyno —
3 561
$
+ Add
Status: Pre-order
DynoPro is a road test bench for measuring power, torque, acceleration and other parameters of passenger cars and other combustion or electric vehicles. Measurements can be made on vehicles with any type of drive. No power limit for the measured vehicle. The dynamometer is intended for use in widespread motorsport by professionals.
The device is characterized by a compact housing made of aluminum and plastic. The installation takes about 2 minutes. Afterwards the device is ready to measure.
The vehicle weight and tire size are needed for the measurement, no tire measurements are required (the program calculates them automatically). The device has a built-in weather station for measuring temperature and air pressure (-40 ° + 100 °, 300-1100hpa).
Communication with the DYNO probe and the OBD2 probe is in Bluetooth standard. The Dyno probe has a built-in battery, which allows an operating time of about 10 hours. The OBD2 probe is powered by the OBD2 connector.
In addition to the standard power measurement, the device can be used with additional parameters such as: Charge pressure, injection line pressure, exhaust gas temperature, etc. are recorded and inserted into the diagram in relation to the power or torque diagram. In addition to the power measurement, the software enables the diagnosis of the motor controller in the EOBD standard (identification of the motor controller and diagnostic protocol, reading and clearing of DTC errors, measurement of actual values).
The measurement results are presented in 3 variants. Real, DIN70020, SAE J1349. Repeated error with the same procedure and conditions below 1%.
The device has no time and quantity restrictions during operation. Free software updates. Technical support. The device warranty is 2 years.
Proform 3200 kg Scales
Item no.:
PROFORM aluminum plate scales
The vehicle scale with a total capacity of 3200kg has advanced wireless connectivity.
To complete this premium offer from PROFORM, the following standard LCD display functions are available:
backlight — weight / percent, side / side, front / rear;
Cross weight calculations — Lbs / Kgs units;
Battery life and wireless signal indicators;
PC-compatible program for recording measurements for several vehicles over time.
The scales plates are 380mm x 380mm x 33mm, so that they are thin enough to go straight up without ramps. Finally, a trolley case with a telescopic handle and full inner padding is included. Individual scales pads have a capacity of 800kg for a total capacity of over 3200kg. The accuracy is ½ of 1%.
AA batteries and USB cable are included.
Hide -
Show +
User comments Cackle