3
reasons
to choose our shop

Worlwide delivery
Worlwide delivery

1 year
warranty

11 years
on the market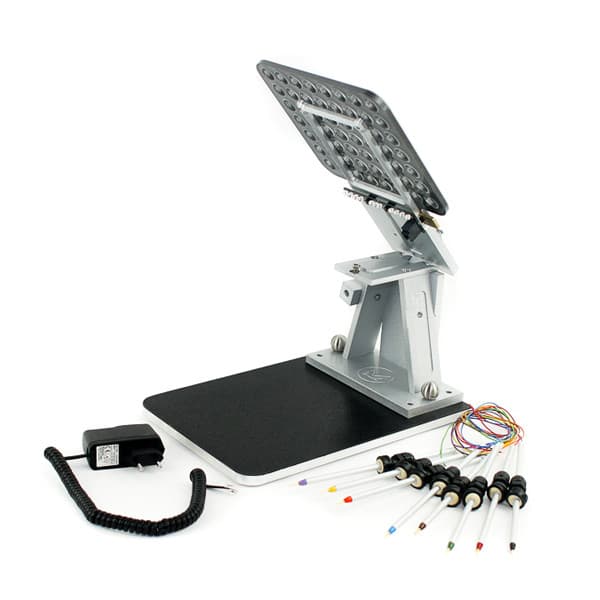 FLK08 Kit Universal MAGBench V3
Item no.:
11K1/43
Basic equipment
FLK08 Kit Universal MAGBench V3 —
633
$
+ Add
Status: Pre-order
Soldering is no longer a hassle thanks to the 8 color coded pogo pin probes included in the kit that pinpoint the exact position you need to connect to and that can be firmly screwed into place.
Equipped with an extra-large under lit panel with 56 slots that can accommodate even the larger truck and heavy duty vehicle control units, this panel now includes a hinge at its base that allows max visibility of the control unit. Simply click and lift to expose your work area.
Additional pogo pens can be purchased separately in our shop for more complex jobs and this product is FLEX ready. It will be possible to upgrade your Universal MAGBench v3 to adapt to the functions offered by FLEX.
Includes:
Universal MAGBench v3 (FLX1.8) - 1 pc.;

Adjustable pogo pin probe (FLX4.51) - 8 pcs.;

Power adapter (FLX4.53) - 1 pc.
Gallery (5)