3
reasons
to choose our shop

Worlwide delivery
Worlwide delivery

1 year
warranty

8 years
on the market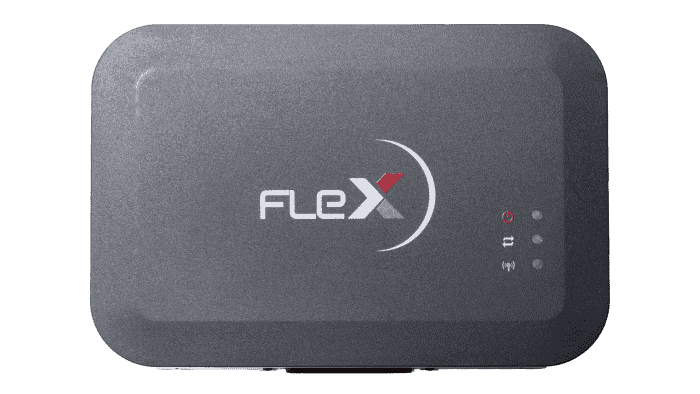 FLEX Master
Contents of delivery
Cabling kit: FLX3.5 color coded wiring harness
Adapter kit: 6 pcs set of pin adapters to FLX4.2
FLEX Base Module
FlexBox Module for FLEX
Connection cable OBD: FLEX to CAN/Kline RED
Connection cable OBD: FLEX to ENet GREEN
Connection cable: USB 2.0 AM-BM BLK 1.8m
Power Supply adapter 110-240V 14V 5A
Connection cable: FlexBox port C to NEC 7F00 XX
Connection cable: FlexBox port D to BDM MPC5xx
FlexBox port E 40 pins adapter for FLX3.5
Flex & FlexBox diagnostic adapter
FLEX Branded Box
+ Add
Status: Pre-order
FLEX, a new solution by Magicmotorsport, has been released to replace the famous MAGPro x17. It is a modular solution which allows you to choose only the protocols you need.
For advanced and repairing jobs, use the Flexbox module to program your control unit in BDM, Bootloader, JTAG and AUD modes. The device detects eventual connection or communication errors thanks to the concept of its state-of-the -art design.
FLEX allows you to easily tune, reprogram, upgrade or modify the software of most control units directly through the OBD socket of the vehicle. An internet connection gives you access to all the potential that the tool offers you.
As the tool is still under development, not all the software modules are available at the moment.
Gallery (12)
Additional Accessories (3)
Kit Universal MAGBench V3
FLK08
Soldering is no longer a hassle thanks to the 8 color coded pogo pin probes included in the kit that pinpoint the exact position you need to connect to and that can be firmly screwed into place.
Equipped with an extra-large under lit panel with 56 slots that can accommodate even the larger truck and heavy duty vehicle control units, this panel now includes a hinge at its base that allows max visibility of the control unit. Simply click and lift to expose your work area.
Additional pogo pens can be purchased separately in our shop for more complex jobs and this product is FLEX ready. It will be possible to upgrade your Universal MAGBench v3 to adapt to the functions offered by FLEX.
Includes:
Universal MAGBench v3 (FLX1.8) - 1 pc.;

Adjustable pogo pin probe (FLX4.51) - 8 pcs.;

Power adapter (FLX4.53) - 1 pc.
Challenger Clip
MAGP0.3.23 It can be used to connect boot pads directly to MCU pads (for example the TC1793 used in FIAT MED17C69 or FIAT MED17.3.3)
Welding adapters for Toyota Denso JTAG
Hide -
Show +
Annual subscription fees (3)
Full
1 year subscription for the FULL version
OBD
1 year subscription for the OBD version
BL – BDM – JTAG
1 year subscription for the BL – BDM – JTAG version
Hide -
Show +
Отзывы для сайта Cackle