3
reasons
to choose our shop

Worlwide delivery
Worlwide delivery

1 year
warranty

11 years
on the market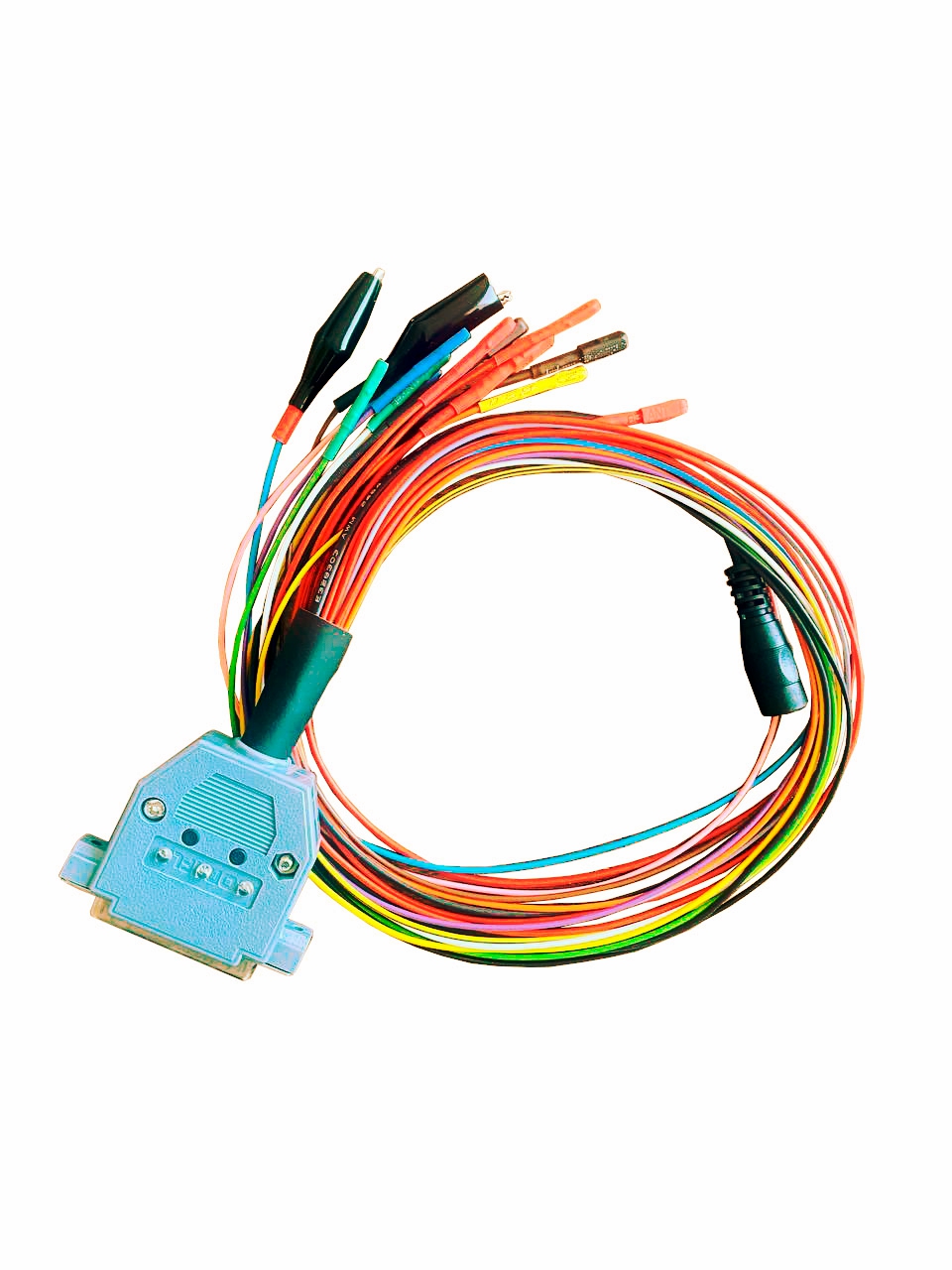 Adapter Boot/Bench V3 (DB25)
Item no.:
11P1/02
Basic equipment
Adapter Boot/Bench V3 (DB25) —
117
$
+ Add
Status: In stock
Boot/bench adapter V3 (DB25) for Scanmatik 2, for working with Modules 71, 77 and 53 from PCMFlash. The adapter has manual and automatic ECU power management and Boot pins.
The boot/bench V3 adapter also works with other programs (bootloaders), such as BitBox.
The boot/bench V3 adapter is protected against supply voltage reversal and overcurrent.
Manual power management allows the boot/bench V3 adapter to test the ECU on the bench after programming.
The boot/bench V3 adapter uses automotive terminals, not computer ones. The color coding of the terminal is clear and divided into several categories: power, signal wires (CAN, K-Line), Boot (Boot and CNF (3.3V) and GPT wires.
The signal wires, Boot and GPT wiresare marked to simplify the usage of the adapter.
User comments Cackle