3
reasons
to choose our shop

Worlwide delivery
Worlwide delivery

1 year
warranty

11 years
on the market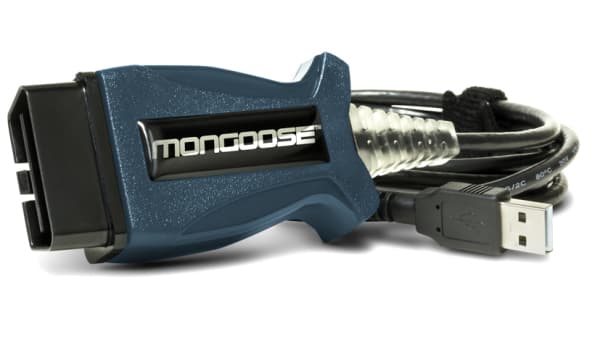 MongoosePro Chrysler
Item no.:
23M7000
Contents of delivery
J2534 Toolbox software available for download from the manufacturer's website;
Mongoose diagnostic interface with USB (blue casing);
Basic equipment
MongoosePro Chrysler —
0
$
+ Add
Status: Off-sale
MongoosePro Chrysler is a relatively inexpensive high-performance adapter for diagnostics and reprogramming of Chrysler vehicles. MongoosePro Chrysler is certified and approved by Chrysler to work with dealer software and offers a wide range of options to help you expand your business. The adapter supports reprogramming of electronic control units of the engine and gearbox with the help of dealer software Techauthority, and also allows to perform diagnostic functions via OBDII diagnostic connector. Thanks to the support of the J2534 protocol, the device can also be used with third-party software.
Key features:
100% realization of all Chrysler Tech Authority Programming software features;
Ability to update software in control units;
Support of ISO9141/KWP2000, OBDII, J1850PWM, ROSCO, HSCAN, MSCAN protocols;
Full compatibility with J2534 and J2534-1 protocols
Service intervals reset;
Functions for working with immobilizer keys;
Activation of executive mechanisms.
We sell only original adapters produced by DrewTech.
User comments Cackle