3
reasons
to choose our shop

Worlwide delivery
Worlwide delivery

1 year
warranty

11 years
on the market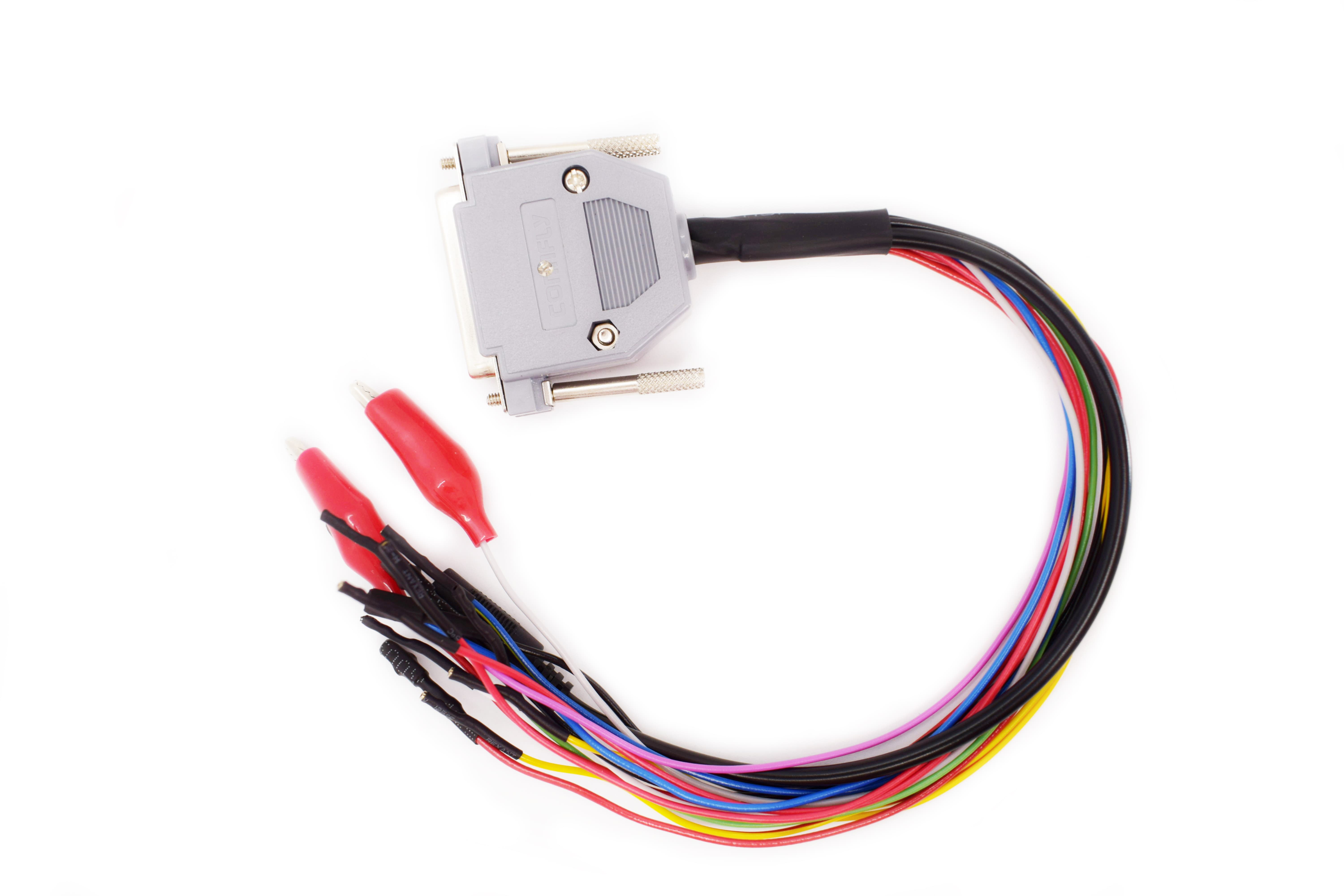 Ver. 2, short-circuit protection.
The wire colouring of the connection cable
Red — +12V
Blue-yellow — GPT1 (5v amplitude output)
Black — GND
Red-yellow — GPT2 (5v amplitude output)
Red-white — GPT1 -12b (bufferless, up to 12V)
Black-white — GPT2 -12b (bufferless, up to 12V)
White — CAN H
Violet — Vpp
Green — CAN L
Blue — CNF1 510 Ohm
Yellow — K-Line
Grey — boot 1 kOhm
External power 12V (5, А mах) Jack
The correct pinouts to the adapter board: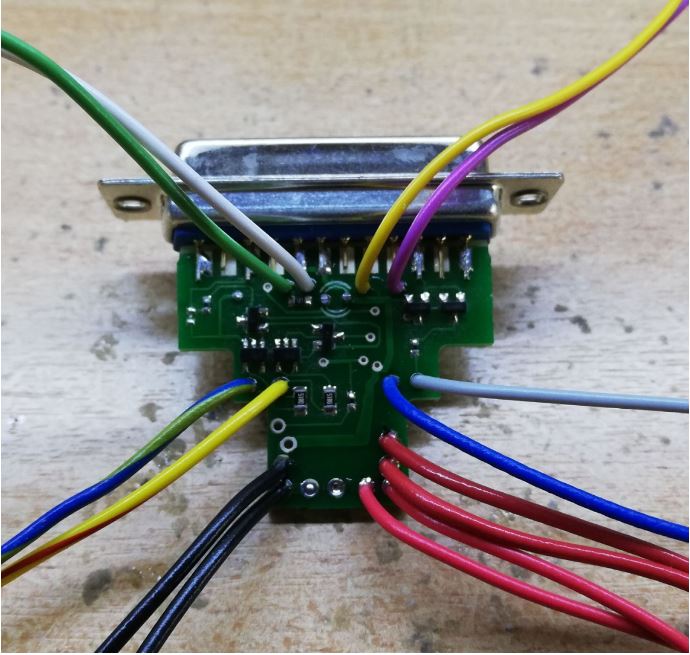 Additional features:
The adapter provides the ability to control the power supply manually. For this feature, it is required to make a switch, see the photo below. Manual control is a better option than automatic control.