3
reasons
to choose our shop

Worlwide delivery
Worlwide delivery

1 year
warranty

11 years
on the market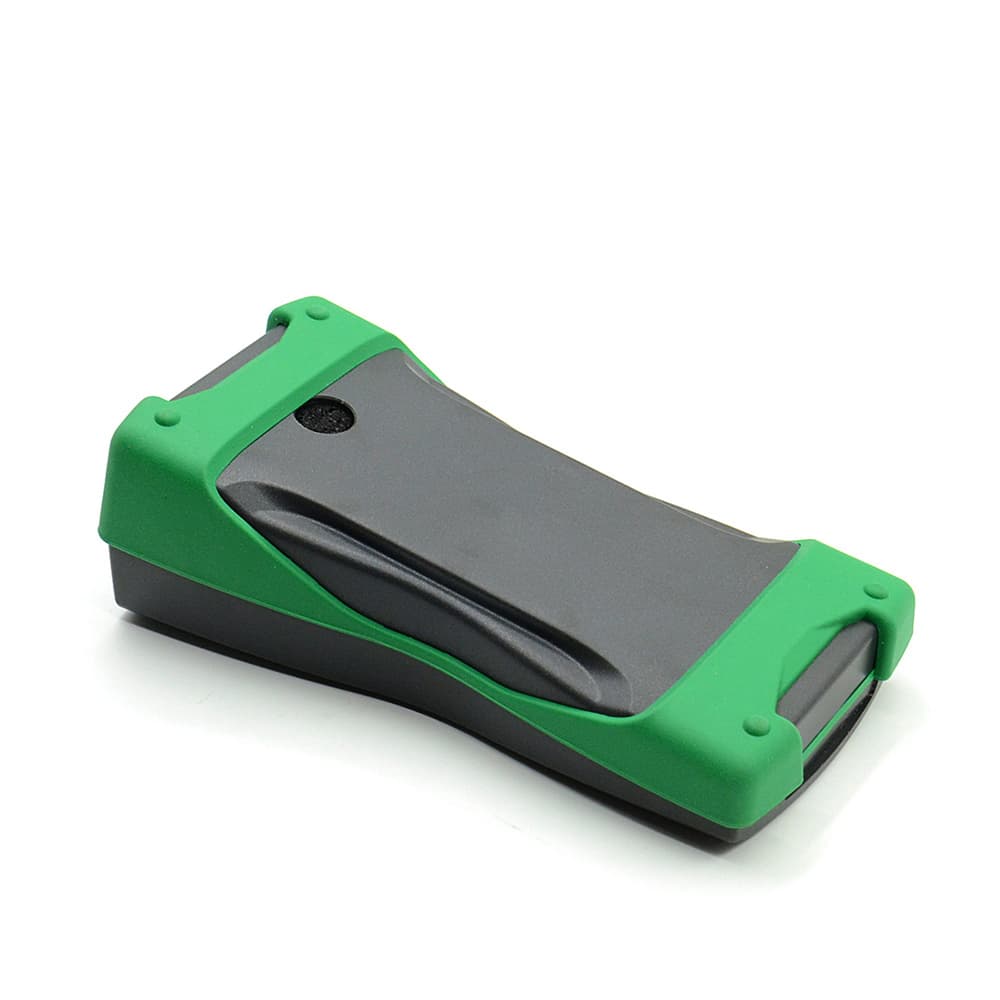 Tango Key Programmer
Item no.:
41T1000
Contents of delivery
TANGO Hardware
TANGO Basic Software
Basic equipment
Tango Key Programmer —
1 607
$
+ Add
Status: Pre-order
The device is intended for programming of transponders, that are a part of automobile immobilizing systems.
The product is in working out stages, therefore the list of the supported transponders will be developed later. For the present moment Tango has the following built in makers and functions
The device has ergonomic design with high mechanical characteristics of IP65 class according to the DIN EN 60529 standard. The device has following dimensions:
Length:160 mm
Width: 80 mm
Height: 50 / 30 mm
The device enclosure is made of 3mm ABS-plastics with a rubber shock-proof damping seal which simultaneously is a decor element. The seal also prevents the device sliding on a work table surface.
The device derives the power from USB and does not demand connection of an external power source. Difference is use of drivers of other type that allows to avoid conflicts to other devices working through virtual ports.
USB 2.0/3.0
The device has wide slot for keys of any size and two small holes of various depth for transponders of any sizes.
LED indication is taken out on the upper cover of the case that is solution more convenient in using.
The program interface has the modern intuitive design.
Meeting modern requirements, Tango supports OS Vista. Supported versions of Windows:
Win 98
XP
Vista
Win 7
Win 8/8.1
Win 10
Features:
Cloning of Toyota / Lexus Smart keys on SLK-01, SLK-02, SLK-03/03E, SLK-04/04E, SLK-05/05E, SLK-07E emulators
Subaru Image Generation Page1 14, 17
TangoPlus Subaru Smart Key (Page1 F1, F3) Systems OBD framework
Toyota-H Immobilizer All Keys Lost solution (Gen1 MCU 11910) — SLK-06 (all markets)
Clonning of Toyota H-key [Blade](128bit) on LKP-04
Toyota/Lexus Smart Key Systems OBD Framework
Toyota G Immobilizers OBD Reset & Add Key (including EU type)
Toyota/Lexus H Keys Image Generation Page1 39, 59, 5A, 99, 3A, 7A on TRPWS21 transponder
Toyota/Lexus G Keys Image Generation and Clonning Page1 19,36,56,96,37,57 on LKP-02,CN5
Toyota/Lexus/Subaru SmartKey Reset (40/80/128bit)
FREE Off-line Full Copy of TIRIS DST (ID60-70) onto TPX2,EH2,CN2,CN5,LKP-02
FREE Image generator ID70 on ID4D
Image generator ID67/68 on ID4D
Full FREE production of TP22, TP23, TP24, TP25
Free write Component Security 7 bytes Tool (Megamos48)
Over 1142 Key Makers, 793 included with basic software
In-depth Manual and Technical Support Provided
Searching of the 7th byte by existing car's key(Megamos48)
Attention! Tango Driver V4 OS specific requirements:
Win7 requires Microsoft security update KB3033929,
WinVista requires Microsoft security update KB2763674
User comments Cackle