3
reasons
to choose our shop

Worlwide delivery
Worlwide delivery

1 year
warranty

11 years
on the market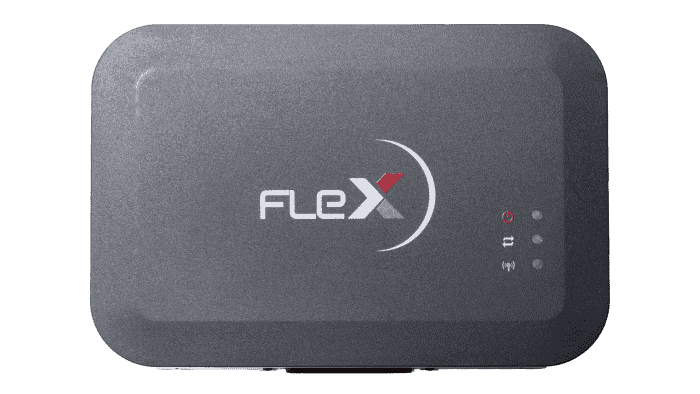 FLEX Slave
Item no.:
11F1000
Contents of delivery
Cabling kit: FLX3.5 color coded wiring harness
Adapter kit: 6 pcs set of pin adapters to FLX4.2
FLEX Base Module
FlexBox Module for FLEX
Connection cable OBD: FLEX to CAN/Kline RED
Connection cable OBD: FLEX to ENet GREEN
Connection cable: USB 2.0 AM-BM BLK 1.8m
Power Supply adapter 110-240V 14V 5A
Connection cable: FlexBox port C to NEC 7F00 XX
Connection cable: FlexBox port D to BDM MPC5xx
FlexBox port E 40 pins adapter for FLX3.5
Flex & FlexBox diagnostic adapter
FLEX Branded Box
+ Add
Status: Pre-order
FLEX, a new solution by Magicmotorsport, has been released to replace the famous MAGPro x17. It is a modular solution which allows you to choose only the protocols you need.
For advanced and repairing jobs, use the Flexbox module to program your control unit in BDM, Bootloader, JTAG and AUD modes. The device detects eventual connection or communication errors thanks to the concept of its state-of-the -art design.
FLEX allows you to easily tune, reprogram, upgrade or modify the software of most control units directly through the OBD socket of the vehicle. An internet connection gives you access to all the potential that the tool offers you.
As the tool is still under development, not all the software modules are available at the moment.
Gallery (12)
FLK09 ECU Mask
Item no.:
11E1000
ECU Mask is the conclusive solution to the time consuming problem of pin connection placement. The foolproof color coded masks and Master template ensure that the mechatronic makes a correct connection every time.
Its concept is simple, just select the color coded masks suitable to the ECU you wish to connect to and slide them into place in the master ECU template and then fit the ECU MASK into place on the ECU connector.
The correct pin connection will be exposed through the color coded masks so all you have left to do is match up your colored cables and you'll connect to your ECU safely in no time at all!

FEATURES
Simple and easy to use system created to shorten bench connection times.
Get pin connections right every time; The foolproof color coded masks and master template ensure that the mechatronic makes the correct connections every single time
Forget about counting tiny ECU pins; The days of struggling with ECU pins are now over, identify your ECU, choose the corresponding color coded mask and connect the wires via the indicated holes.
Color coded masks for intuitive use; Choose from the coded plates and slide them into place. Install the ECU MASK on the ECU connector and only the right pins will be accessible
Work efficiently and safely on more than 100 supported ECUs
The combination of masks and small plates allows you to connect to several ECUs in just a few seconds.
Hide -
Show +
User comments Cackle